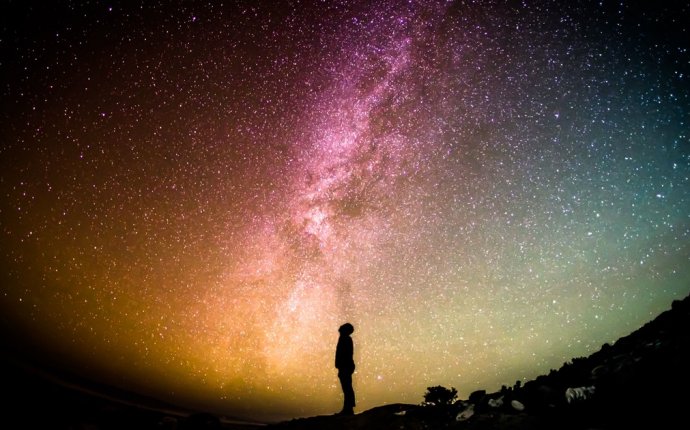 Best books About Space exploration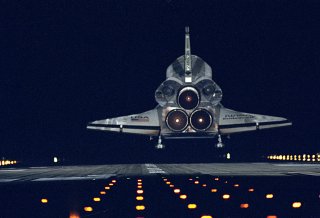 The space shuttle Endeavour glides back to Earth on Jan. 20, 1996, after nine days in space on the STS-72 mission. The orbiter is about to touch down on Runway 15 at the Shuttle Landing Facility at NASA's Kennedy Space Center in Cape Canaveral, Fla.
Credit: NASA
Only a select few have experienced spaceflight first-hand, but a good book can show you T-0 through an astronaut's eyes, tell the story behind your favorite rocket technology and peer into a future of space exploration. Here are Space.com writers' and editors' picks for spaceflight and space history books that dazzle.
(We are constantly reading new and classic space books to find our favorite takes on the universe. Our recently-read books in all categories can be found at Best Space Books. You can see our ongoing Space Books coverage here.)
'Amazing Stories of the Space Age' (Prometheus, 2017)
By Rod Pyle
"Amazing Stories of the Space Age: True Tales of Nazis in Orbit, Soldiers on the Moon, Orphaned Martian Robots, and Other Fascinating Accounts from the Annals of Spaceflight, " by Rod Pyle.
Credit: Nicole Sommer-Lecht/Prometheus Books
Spaceflight writer and historian Rod Pyle's new book brings together tales of the most incredible and at times bizarre space missions ever conceived. Some of the missions and proposals discussed in the book will likely be well-known to space history buffs, but others are more obscure: Pyle dug deep to find mission concepts buried by history. There are stories of Wernher von Braun's plans for sending humans to Mars, an idea backed by Freeman Dyson to create a nuclear-powered rocket (with the unfortunate side effect of increasing cancer rates among people living near the launch site), and a briefly considered proposal to build a military base on the moon in anticipation of the U.S. engaging in lunar battles with the Soviets. These stories provide a good perspective on just how many space missions ultimately fail for every one that succeeds. ~Calla Cofield
'Ask the Astronaut' (Smithsonian Books, 2016)
By Tom Jones
"Ask the Astronaut: A Galaxy of Astonishing Answers to Your Questions on Spaceflight" by Tom Jones
Credit: Smithsonian Books
If you're like me, a parent with a future space cadet at home, then "Ask the Astronaut" may be just what you need to answer the space questions your youngster launches at you each day. Written by four-time space shuttle flyer Tom Jones, the book features nearly 400 different questions (and answers) on just about every facet of his life as a NASA astronaut. Jones — who helped build the International Space Station and flew on the longest single space shuttle mission ever (18 days!) — frames the questions he's asked most frequently in a narrative that takes the reader through the entire process of becoming an astronaut, from Jones' inspiration and education through application, training and the eventual launch into space. In fact, Jones' goal with "Ask the Astronaut" isn't just to educate the reader, but to start an ongoing discussion about life in space. He's still taking questions today via Facebook at Ask the Astronaut by Astronaut Tom Jones. ~Tariq Malik
'Spaceman' (Crown Archetype, 2016)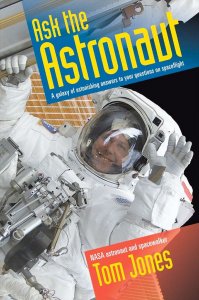 By Mike Massimino
"Spaceman: An Astronaut's Unlikely Journey to Unlock the Secrets of the Universe" by Mike Massimino
Credit: Crown Archetype
Mike Massimino's path from baseball-obsessed child to Hubble Space Telescope repairman — he flew two space shuttle missions to work on the orbiting observatory — is conveyed in conversational, entertaining prose in his new memoir "Spaceman: An Astronaut's Unlikely Journey to Unlock the Secrets of the Universe." Massimino's book depicts what it takes to be an astronaut, the science behind spaceflight, the telescope and its repairs, the wonder of floating in space, the teamwork and camaraderie among astronauts and — of course — his epic brute-force pull that capped off Hubble's final set of repairs. The book feels like Massimino stopped by to talk at length about his life, and you're instantly drawn into the narrative and all the way through his space career. ~Sarah Lewin
Space.com talked with Massimino about his life and the new memoir — and where all the funny stories went — in a Q&A here, and Massimino describes his first glimpse of Earth on his first spacewalk here.
'Hidden Figures' (William Morrow, 2016)
By Margot Shetterly
"Hidden Figures: The American Dream and the Untold Story of the Black Women Mathematicians Who Helped Win the Space Race" by Margot Shetterly
Credit: William Morrow
"Hidden Figures: The American Dream and the Untold Story of the Black Women Mathematicians Who Helped Win the Space Race" spotlights little-known contributors to America's first forays into space: the black women who made calculations at what became NASA's Langley Research Center in Hampton, Virginia. The narrative follows mathematician Katherine Johnson, who famously re-checked the computer calculations for John Glenn's 1962 orbit around Earth, as well as Dorothy Vaughan, who became head of the African American "computers" and an early (electronic) computer programmer, engineer Mary Jackson and Christine Darden, who started as a computer but eventually became head of Langley's sonic boom research team.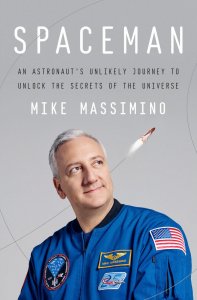 Through the eyes and careers of those women, the book traces America's flight research through World War II, the Cold War and the space race, plus the civil rights movement and changing times in the Virginia research town. The book offers a fascinating look into the history of spaceflight and America itself — how the first Americans flew to space and the evolving society that sent them. ~Sarah Lewin
Space.com visited the set of an upcoming movie based on "Hidden Figures, " due out in 2017 — you can read about that visit here. A Q&A with Shetterly about the book's creation is online here.
'What's It Like In Space?' (Chronicle, 2016)
By Ariel Waldman
"What's It Like In Space?: Stories from Astronauts Who've Been There" by Ariel Waldman
Credit: Chronicle Books
"What's It Like in Space? Stories from Astronauts Who've Been There" reads less like a list of facts about spaceflight and more like a conversation with an astronaut after a few beers. The stories in Waldman's book capture the humbling experience of going to space, including the awkward changes in bodily function, the lack of clean laundry and the prevalence of freeze-dried shrimp cocktail. While serving on the Committee on Human Spaceflight for the National Academy of Sciences, where she spoke frequently with multiple astronauts, Waldman accumulated a plethora of personal stories from life in orbit, and she decided to share those stories with a wider audience. Her book is funny, beautifully illustrated and a great reminder that spaceflight not only teaches us new things about the cosmos, but about ourselves. ~Calla Cofield
'Rise of the Rocket Girls: The Women Who Propelled Us, from Missiles to the Moon to Mars' (Little, Brown and Company, 2016)
By Nathalia Holt
"Rise of the Rocket Girls: The Women Who Propelled Us, From Missiles to the Moon to Mars" by Nathalia Holt
Credit: Little, Brown and Company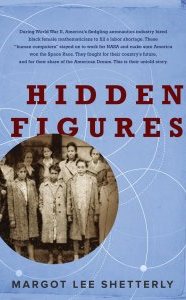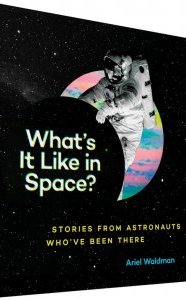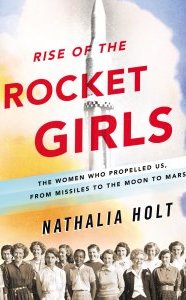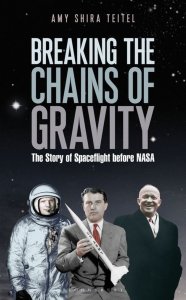 Source: www.space.com