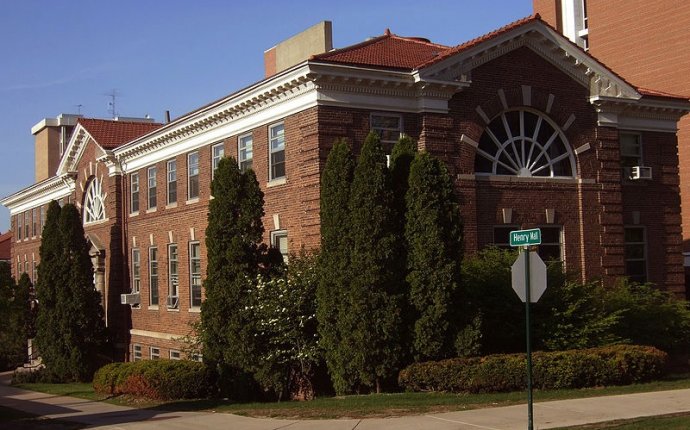 Top research institutes in the world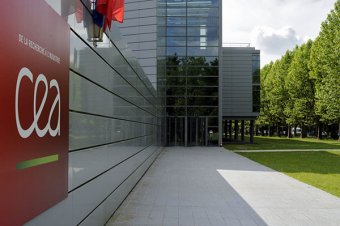 On a country-by-country basis, the United States leads the list, with six organizations ranked (France and Japan each have four, and Germany has three). The Department of Health & Human Services (HHS) is the top U.S. finisher, placing fourth.
The rankings were compiled by the Intellectual Property & Science division of Thomson Reuters, which used proprietary data and analysis tools to examine patents and research papers from the past eight years to find the governmental organizations most likely to change the world. A separate ranking of similar data from universities was published last year.
It took a government agency to put a man on the moon, and even in the age of the Internet, governments are still moving science and technology forward. They do pure research that private companies often find it hard to justify and afford, and make discoveries that launch entire industries: publicly funded organizations split the atom, invented the Internet, and mapped the human genome.
There are 16, 000 technicians, engineers and researchers in 10 government-run centers throughout France working on the next great innovation. They're all a part of CEA, a public research institution specializing in nuclear and renewable energies, defense and security, as well as information and health technologies. Established by General Charles de Gaulle at the end of World War II, the organization represents France in the nuclear sector, promoting safe and responsible use of nuclear energy for peaceful purposes.
CEA ranks first among government research institutes in part because its researchers apply for and receive significantly more patents than most government organizations - an indication that their research has strong potential for commercial value. Those patents are also frequently cited by outside researchers, showing that CEA has a big impact on R&D efforts at other organizations. CEA receives the majority of its funding from the French government, and works closely with national agencies on projects ranging from building nuclear-powered naval vessels to improving the nation's cybersecurity. But it also has more than 500 industrial partners, and its research has led to the creation of 115 spinoff companies since 2000, including Paris-based biopharmaceutical company Theranexus, which is working on advanced treatments for psychiatric disorders.
The second most innovative institution on the Top 25 Global Innovators – Government list also focuses on developing technology that can help fuel private industry. Germany's Fraunhofer Society is Europe's largest applied research institution, with 24, 000 staff members in 67 institutes and research units. Public sector funds account for only about a third of its annual budget; most of the Society's research is funded by contracts with industry.
European institutions account for nine out of 25 ranked institutions, more than any other continent. Asia comes in second with eight institutions, including third-place finisher the Japan Science & Technology Agency, or JST. An independent administrative institution under the government's Ministry of Education, Culture, Sports, Science and Technology, it works primarily with academia, industry and other international research institutions. Three JST scientists won the Nobel Prize for Physics in 2014 for inventing efficient blue-light-emitting diodes, which have enabled bright, energy-saving white-light sources.
HHS, the top-ranked government innovator in the U.S., is a cabinet-level department of the federal government tasked with protecting the health of American citizens. Although primarily known as a regulatory and service agency, the department's 11 operating divisions include some of the nation's most active centers of scientific research, including the National Institutes of Health, the Centers for Disease Control and Prevention, and the Food and Drug Administration. (Patents filed by these institutions list the name of their parent agency, so for the purposes of this list, Thomson Reuters ranked HHS instead of its subsidiaries.)
Also on the list: The United States Navy and the United States Army. Like HHS, these military service organizations aren't best known for science, but they perform a wide range of basic and applied research in pursuit of their mission. More than 60 researchers have won a Nobel Prize for work funded by the Office of Naval Research since it was established in 1946. The United States Army Laboratory, established in 1992, has developed products such as advanced coatings to shield vehicles from chemical warfare, which are now used to protect monuments, sculptures and artworks.
To compile the ranking, the IP & Science division of Thomson Reuters began by identifying more than 500 global organizations - including universities, nonprofit charities, and government-funded institutions - that published the most articles in academic journals. Then they identified the total number of patents filed by each organization and evaluated each candidate on factors including how many patents it filed, how often those applications were granted, how many patents were filed to global patent offices in addition to local authorities and how often the patents were cited by other patents. Candidates were also evaluated in terms of the number of articles published by researchers in academic journals, how often those papers were cited by patents and how many articles featured a co-author from industry. Finally, they trimmed the list so that it only included government-run or funded organizations, and then ranked them based on their performance. Click here for the methodology.
Source: www.reuters.com