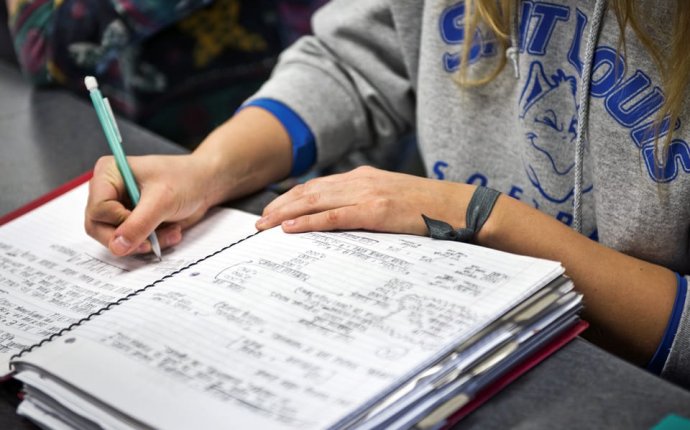 Degrees in American
A large for-profit university is trying an emerging form of competency-based education with the launch this month of four online bachelor's degrees that ditch the credit-hour standard.
Officials with the publicly traded American Public University System, which enrolls roughly 90, 000 students, said the company isn't chasing a fad with its foray into so-called direct assessment.
"We're in this for the long haul, " said Cali Morrison, director of alternative learning at APUS. "This isn't a pilot."
Hundreds of colleges have worked on introducing competency-based credentials in recent years. But only a handful offer direct-assessment degrees, a more aggressive (and controversial) version in which students must demonstrate mastery of a degree program's required competencies but do not have to progress through credit-based course material or be taught by faculty members in the traditional sense.
Another publicly traded for-profit, Capella University, was one of the first to gain approval for direct-assessment programs - following shortly behind Southern New Hampshire University's College for America, which in 2013 was the first institution to get a green light. So far more than 1, 000 students have graduated from Capella's direct-assessment degree tracks.
Laureate Education's U.S.-based Walden University also has a direct-assessment program. But the for-profit Walden's program is for graduate students. And while other for-profits, particularly Rasmussen College, have substantial competency-based degree programs on the books, APUS follows Capella as one of the first to go big on direct assessment for undergraduates. (Note: This article has been changed from a previous version to correct references to Capella.)
Advocates for competency-based education have been careful to shepherd its growth while seeking to prevent low-quality providers from entering the market and sparking a backlash. So even while APUS is generally considered to be a solid performer among for-profits, deeply negative views about the sector among consumer groups and Democratic policy makers might make some nervous about the company's move into competency-based education.
However, American Public has yet to secure approval of the new degrees from the feds, which means students will not be able to use federal financial aid to help pay for the programs.
Critics of for-profits generally focus on federal money that flows to what they say are often lower-quality offerings that can saddle students with debt while not helping them get a well-paying job. But without being able to accept Pell Grants, federal loans or even military tuition benefits (at least for now), that won't be a problem for the competency-based programs at APUS.
Yet despite its lack of federal aid eligibility, American Public is confident the degrees will be affordable. Tuition in its new "Momentum" programs is a flat rate of $2, 500 for a 16-week term in which students can complete an unlimited number of competencies.
Source: www.insidehighered.com