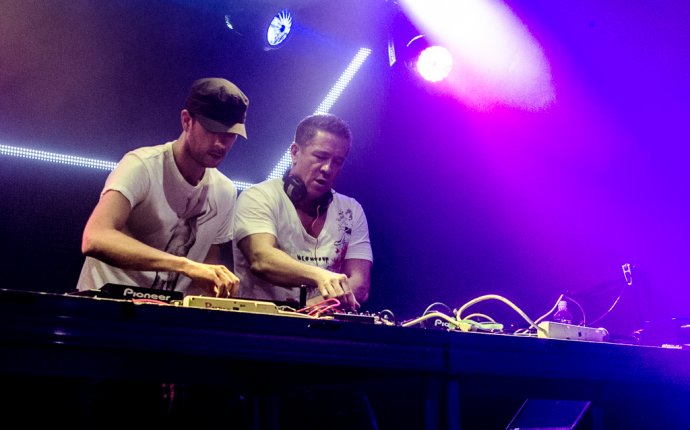 Exploration of space Song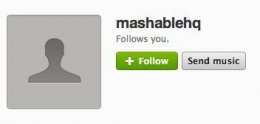 Canadian astronaut Chris Hadfield made history on Sunday when he filmed the first ever music video in space (fittingly, a cover of David Bowie's "Space Oddity"). To commemorate his accomplishment, we've dedicated this week's Music Monday to the most epic songs for space exploration. We curated the selection of songs you tweeted to us, and added in a few of our own.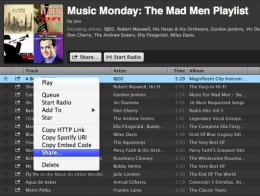 These songs range from gravity-defying newer releases like "Crest" by The Antlers to old school, space-related jams like "We Are All Made of Stars" by Moby.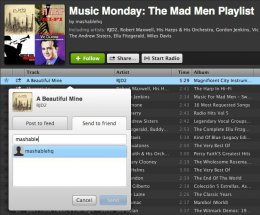 So dim the lights, power up your glow-in-the-dark star generator and go on your own space odyssey with this playlist. Know of a song that should be included? Send it to us on Spotify and we'll add it to the playlist!
Don't know how to share music on Spotify? Just follow the steps below.
3. To send music while browsing tracks in Spotify, follow the MashableHQ account. Then right click (ctrl + click) on the song you want to send and click the "Share..." option.
If "mashablehq" doesn't show up when you're trying to send a track, make sure you're following the mashablehq account. If you're still having problems sending a song after that, let us know in the comments section below and we'll help you fix the problem. Enjoy the tunes!
Source: mashable.com