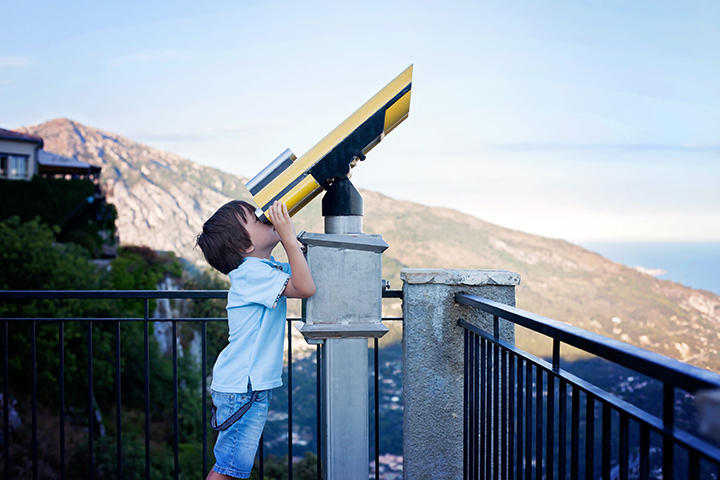 Helpful Online Tools for Young Astronomers
Photo by t.tomsickova | Depositphotos.com
There are so many of us fascinated by the night sky. Nevertheless, it is hard to enjoy its beauty from your backyard. It will be difficult for you to identify planets, stars, and clusters, especially if you are a beginner. But we have a solution for you.
With modern online tools for astronomy, sometimes you do not even need a telescope to see the magic of a night sky. There are apps that work with your GPS and compass to show you surrounding celestial bodies.
Here are some astronomy apps and online sources that can help you locate planets, stars, galaxies, as well as make some calculations.
1. Starwalk
Based on your location, Starwalk app will show you what's up there in the night sky in the real time. If you see something interesting, you can simply tap to learn more information. The app is free, but there are some features and upgrades you can pay for.
2. Google Sky Map
It is the same to the basic google map, but for space. The app pulls its data from such sources as the Sloan Digital Sky Survey, the Hubble Space Telescope, and NASA's Chandra satellite.
3. SkySafari
If you want to learn the history of the night sky, about how positions of celestial bodies change up to one million years into the past or future, SkySafari is definitely will be your best choice. Also, after you install the app, you will get subscribed to SkyWeek magazine. It will tell you about upcoming eclipses and meteor showers.
4. Exoplanet
One of the most scientific apps for astronomy is Exoplanet. The app is some kind of an interactive catalog of all known exoplanets. The app updates, so if there a new exoplanet discovered, it will tell you about it.
5. MiroCalc.net Online Fraction Calculator
If you need to do some calculations, MiroCalc.net Online Fraction Calculator is the answer. Though it is not the app but online tool, it provides you with the ability to add, subtract, multiply and divide fractions just with one click! The calculator is as good as it gets!