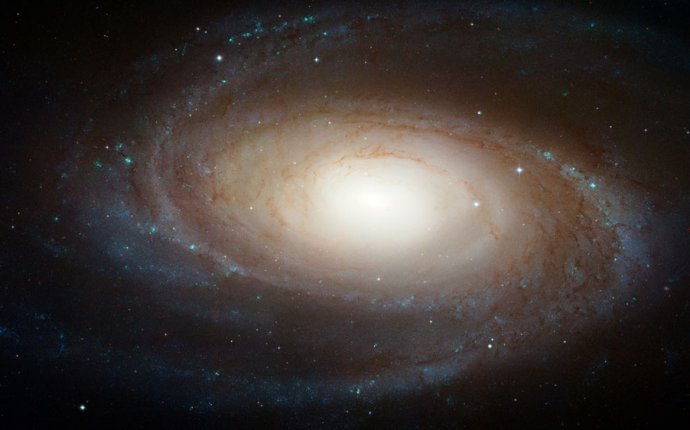 Columbia University Astronomy
All of our events are free and open to everyone. No RSVPs are necessary—just show up.
Public Lectures and Star-Gazing Nights (Academic Year)
Every other Friday during the school year we offer free public lectures accompanied by guided star-gazing, slideshows, and Q&A with real astronomers. Lectures last approximately 30 minutes and if the weather permits, they are followed by 90 minutes of rooftop star-gazing through our many telescopes (we, like you, cannot observe through clouds). We also offer astrophotography slideshows (small, informal lectures) and Q&A with astronomers during the event so that people can cycle between the various stations (or get a respite from the cold on the roof). Attendance varies from 50-300 people depending on the weather and the topic. Lectures, slideshows, and star-gazing are aimed at the layperson, but children will get something out of them too.
SciFi Film Series and Star-Gazing Nights (Summer)
During the summer, we offer an alternative to our standard public lecture nights by screening a science fiction film for our audience. Following the film is a short lecture describing the relevant science found in the film with special attention to separating fact from fiction. The lecture then turns to an informal discussion guided by our scientist volunteers. In addition, if the weather is cooperative, we bring telescopes out in front of the astronomy building or in the middle of campus to provide views of the cosmos.
Family Astro
We hold Family Astro events three times a year, where we invite families with children ages 6-12 to visit the observatory for an afternoon of educational activities. Each event has a different theme linking our activities for the day. Past examples include solar eclipses, meteors and comets, dark sky awareness, meteor showers, and moons of the solar system.
Sidewalk Astronomy in Harlem
Every month or so, we take our portable telescopes into Harlem at the corner of 125th St and Adam Clayton Powell Blvd to engage the public on their turf. Sky lights are bright, but from here we have a good view of the the Moon, planets, and occaisionally some deep sky objects. Keep an eye out for us.
Group Visitations
We invite school, scout, and activity groups to contact us for arranging private visits to our department. We handle these on a case-by-case basis, but generally all groups get a tour of the observatory, observing, and some sort of educational activities over the course of an hour or two. If you have a group interested in this, please contact us for more information.
Middle School Program
Our middle school program sends our astronomers to middle schools all around the New York City area. These astronomers put on educational demonstrations like: "A Day in the Life of an Astronomer" and "Our Place in the Milky Way". The programs are interactive and include numerous pictures and movies of galaxies, astronomers observing, and the basics of light and gravity. If you are interested in bringing the program to your school, please contact us.
Rooftop Variables
Rooftop Variables pairs graduate students with motivated high school science teachers from around New York City. The program provides the teachers with an 6" Cassegrain telescope and a CCD camera for use with their science students with the aim of starting an astronomy club at each respective school. Furthermore, our PhD students mentor the teachers in proper use of the equipment and teach them how to make variable star observations (as per Thus, the teachers are actively contributing to the scientific community. For more information, visit the Rooftop Variables website.
Galileoscopes
The Galileoscope is a high-quality, low-cost telescope kit developed for the International Year of Astronomy 2009 by a team of leading astronomers, optical engineers, and science educators. No matter where you live, with this easy-to-assemble refractor you can see the celestial wonders that Galileo first glimpsed 400 years ago and that still delight stargazers today, including lunar craters, the phases of Venus, the moons of Jupiter, and Saturn's rings. Kit includes a Plossl eyepiece, a Barlow lens, and a 5-cm diameter glass objective lens. 25x and 50x magnification is achievable with good image quality. A tripod is not included. For more information, please see the Galileoscope Project website.
Please note: we are no longer selling Galileoscopes through our program, but you can still order them through the project website.
365 Days of Astronomy Podcasts
The 365 Days of Astronomy is a collaboration that published one astronomically themed podcast per day, 5 to 10 minutes in duration, for all 365 days of 2009 and has been continued through 2010. The podcast episodes are written, recorded, and produced by people around the globe. Our department is contributed 16 different podcasts to this effort that can be found in our multimedia section as well as on the 365 Days of Astronomy website.
From Earth to the Universe Photo Exhibition
Columbia University hosted the "From Earth to the Universe" (FETTU) exhibit in the middle of campus from October 5-15, 2009. FETTU is an exhibition arranged by the IYA2009 that brings beautiful multi-wavelength images of the cosmos to a wider audience in non-traditional venues such as public parks and gardens, art museums, shopping malls and metro stations. For more information about this successful exhibit that brought 10, 000 attendees to campus, read our past events section, look at our images of the event, or see where the traveling FETTU exhibit is heading next.
Source: outreach.astro.columbia.edu