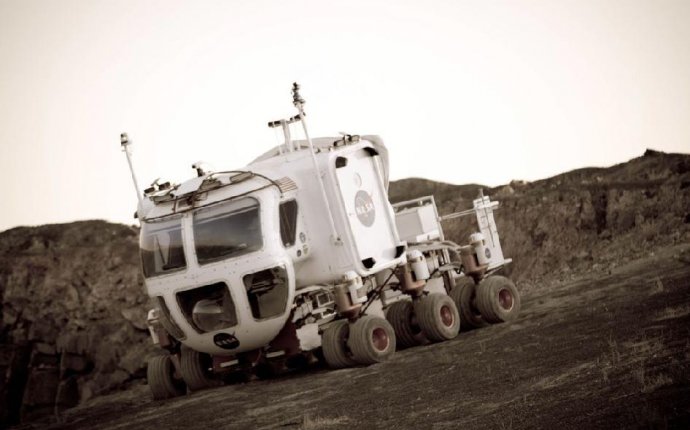 Space exploration vehicles
Get an up-close look at the amazing new-generation Space Exploration Vehicle at Space Center Houston Dec. 18 – Jan. 4. This multi-mission concept, currently being developed by NASA, could couple the surface exploration version with a flying platform for use near the International Space Station, satellite servicing and near-Earth asteroid missions.
Roving vehicles proved invaluable during the Apollo missions, enabling astronauts to complete almost 20 trips across the surface of the moon. With each successive mission, NASA improved the rovers' capacities, increasing the number and duration of exploration missions.
NASA is now testing concepts for new versions of these vehicles and the new ideas will help future robots and astronauts explore more, build a long-term space presence and conduct a wealth of science experiments.
The surface exploration version also features pivoting wheels that enable "crab-style" sideways movement, which helps the vehicle maneuver over difficult terrain. Its tiltable cockpit provides the drivers the best possible view of the terrain ahead. Astronauts can drive the mobility chassis, called Chariot, without the pressurized cabin by riding in rotating turrets while wearing spacesuits.
Additionally, Chariot can be used to carry cargo. The modular design allows various tools – winches, cable reels, backhoes, cranes and bulldozer blades – to be attached for special missions. It could even pick up and reposition solar-powered charging stations, communication relays and scientific packages.
The in-space version of the SEV would have the pressurized cabin on a flying platform and allow astronauts to live inside for up to 14 days. It would provide robotic manipulators to grasp objects for observation, and allow astronauts easy access to space via the suit ports, to maximize their productivity performing spacewalks outside of the cabin.
Source: spacecenter.org